The Mental Battle of Screenwriting
Screenwriting is difficult. But, once we accept this — that it is difficult — and we abandon the idea that if it is difficult, something must be wrong… well, then we just… go on.
"Life is difficult. This is a great truth, one of the greatest truths. It is a great truth because once we truly see this truth, we transcend it. Once we truly know that life is difficult - once we truly understand and accept it - then life is no longer difficult. Because once it is accepted, the fact that life is difficult no longer matters."​-- M. Scott Peck, The Road Less Traveled
I highly recommend it if you've never read THE ROAD LESS TRAVELED. It is one of my favorite books and opens with this quote.
I have spent 30 years splitting my time between Houston and Los Angeles and have made that 24-hour car trip between the two cities a dozen times.
At least half of those consisted of a listen to THE ROAD LESS TRAVELED on audio.
If you were to replace "life" with "screenwriting," I think you would get the gist of this week's email.
Screenwriting is difficult.
Not just the writing. The whole thing. Each phase. The learning. The growing. Each new project. Finding time to do it. Finding the energy to do it.
Breaking in. Staying in.
It is all difficult.
And I don't mean just difficult to achieve. I mean emotionally difficult, too. It is perhaps a mental battle more than anything else.
But.
Once we accept this — that it is difficult — and we abandon the idea that if it is difficult, something must be wrong… well, then we just… go on.
We go about our job.
We go about doing this difficult thing.
Your Emotional Pain
One of the first things I talk about in Mastering Structure is that you are your own worst enemy when it comes to your screenwriting. Whatever is second place, it isn't even close.
The little voice in your head is not your friend.
Some people's voices are louder and more mean-spirited than others, but their motivation is almost always the same: to keep you safe. To keep you from feeling bad.
To keep you from feeling emotional pain.
This futile attempt at "safety" requires the removal of risk.
The risk of failure. The risk of rejection. The risk of wasting your time.
Even worse, if this voice wants to keep you from emotional pain, how loud and frantic do you think it gets when you start to actually feel it?
These three areas seem the most common for your emotional pain to undermine your goals.
Look out for them:
The pain while learning
Learning something new can be challenging for adults. We've developed things we're good at that are a safer, if admittedly less fulfilling, place to be.
In an early lesson in Mastering Structure, I speak about remaining teachable and the mental battle of learning something new.
This is a precarious time for any fledging writer as we have not yet built the confidence to withstand the pain of sucking.
We are comparative by nature, and the younger we are, the easier it is to accept that we are "still learning." But as we get older, the more we might see younger people succeeding as evidence our opportunity has passed.
Our primary risks here are 1) giving up too early and 2) Overcompensating for our lack of real confidence by posturing and thus becoming unteachable.
​The taste gap that Ira Glass talks about here is real.​
Why bother?
This pain can affect anyone at any time. It's the "Why bother?" pain?
It's that nagging feeling that the odds of achieving your goal are so stacked against you; what is the point?
This goal can be a writing career in general, being paid for your work, or an open writing assignment…
Why even bother?
It's a good question. The odds really are stacked against you. This is a difficult career.
I can tell you this:
This is largely a game of attrition. You have to stay in the game.
You must enjoy the act of creation. Even when it's a challenge, it should be the kind of challenge you love. Sending it out into the world and it being rejected is painful. Writing it shouldn't be.
The "why bother?" mentality is a sneaky way to not give it your all. I was painfully susceptible to this throughout my early career. I would half-ass a pitch to protect myself from giving it everything and still not getting it. I would not get it (because I half-assed it) and then say, "See! It was impossible!"
The material you work on matters. The more it matters, the more it can sustain you through this. I wrote more about The Magic Why HERE.
Do not isolate yourself. Find community. Find like-minded people pursuing the same thing. Within a community, the pursuit feels less futile awfully quick.
I have words of encouragement but no solutions.
The moments that I felt like my career was over, that there just didn't seem any point to writing another screenplay, I stepped back. I took a break. Each time, the energy was eventually replenished.
Remember, the little voice in your head that wants to keep you safe has a short timeline. It only wants the pain to go away now.
It does not care how you will feel about your life in ten years.
It doesn't care how you'll deal with the nagging question of whether you did everything you could.
Getting Notes
At some point, if you haven't already, you will get notes.
You will work with directors, producers, and executives. This is where your emotional pain is likely to do the most immediate damage.
I know this because it was in these sessions that I shot myself in the foot countless times and earned the reputation you don't want.
Yes, it sucks to get bad notes. It sucks to have people rip your work willy-nilly like you didn't anguish over every word.
And yes, your emotional pain is real. It is very real.
But it is also your greatest enemy at this moment. Those other people in the room? Those are your allies. They want to make a movie. And your emotional pain wants to lash out.
If you lead with your pain and let it dictate your behavior, they will find someone else.
No one likes the person making everyone uncomfortable or making everything harder than it already is.
You must wrangle in your pain.
Do not engage in what Craig Mazin calls "the 3 Ds." Defend, Deny, or Debate. It does no good. You will feel under attack (you are not) and want to feel "right." But being right is not the goal.
People want to feel heard. So listen. Practice active listening. Then, figure out later what is to be done.
Be positive when things are going well, be calm and assuring when things are going poorly. If you remain the calm, steady rock, that will eventually be your role on the team.
Lead with your emotional pain? And you will be off the team in short order.
It's Not Just You
You are not alone in your fear, embarrassment, heartbreak, and disappointment. This is, unfortunately, part of what we do in the arts. It is impossible to put ourselves out there and not feel these things from time to time and sometimes often.
Way too often.
You throw in economic insecurity and the opportunity risk of doing something else with your free time.
Oh, boy.
Here is what helps me through it:
Accepting it.
The emotional pain is real. And you are not weird and weak for feeling it. Don't deny it, and don't dismiss it.
A 100 noes for every yes when it works? Zero yeses for most projects? That's grueling for anyone. Let's not pretend otherwise. What's the point?
It hurts.
Acknowledge the pain.
Acknowledge you are doing something worthwhile that requires countless rejections, and each rejection sucks.
Acknowledge how awesome it is that we still do it. Acknowledge the courage it takes to ignore that stupid voice and take risks.
And then get on with it.
Sure, talk about it. Swap stories with other writers. You don't have to go full AA meeting, but you will find great strength and camaraderie if you're willing to admit the obvious.
But you must get on with the work.
Otherwise, it's just complaining.
WGA Strike Week 20
My gosh. Week 20. The WGA sent out a negotiation update, and there are some early rumblings about a split with the AMPTP.
This is how the WGA beat the agencies. We split them off, one by one, until more and more made a deal with us. This would seem the natural strategy as the AMPTP is an alliance of competitors.
The AMPTP denies disagreements in the ranks, but no one believes them.
The Drew Barrymore Show is back in production. It is a WGA-struck show, and many are surprised by Barrymore's lack of support for the striking unions. Sometimes, we need a bad guy, but Ms. Barrymore seems an odd choice. I am unsure what is behind the decision, but I can't get my blood boiling over a daytime show I only vaguely knew existed.
---
That's it for this week!
This was another long one. I want these to get shorter, not longer!
I will start working on that next week.
Until then, I hope so much you get to do stuff you love.
​Tom Vaughan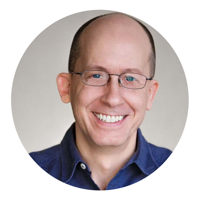 ​ Tom Vaughan
When you're ready, these are ways I can help you:
WORK WITH ME 1:1​​
1-on-1 Coaching | Screenplay Consultation
TAKE A COURSE​​
Mastering Structure | Idea To Outline ​​